AAAC Wildlife Removal & Control In Waco TX
We are Waco's most gentle and complete wildlife service!
---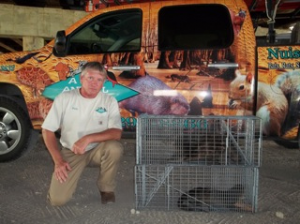 Rich and Nick Hahn, Owners
Office Certifications
Wildlife Technicians
Certified Marksman
Humane Certified Professional
Or Email Us At: Centex@aallanimalcontrol.com
P.O. Box 103
Hutto, TX 78634
Serving Waco, Temple, Killeen and Belton Texas and surrounding central TX
AAAC Wildlife Removal Waco Texas is your local wildlife pest control proudly serving the greater metropolitan area of Central Texas including Waco, Temple, Killeen, Belton and Bell, Burnet, Coryell, Falls, Lampasas, Milam, McLennan and Robertson County Texas.
AAAC Wildlife Removal of Waco TX is a Nuisance Wildlife Pest Control company and a leader in providing wildlife, animal removal and pest control services for residential, industrial and commercial clients in Waco Texas and surrounding communities. We can handle any wildlife control problem Including Armadillo Removal, Bat Removal, Raccoon Removal, Mice Removal, Skunk Removal, Snake Control, Squirrel Control and Hog Removal.
Don't confuse the modern day nuisance wildlife control professional with the old time animal trapper or animal pest trapper. AAAC Wildlife Removal Waco Texas is your local wildlife and pest control expert and has been specially trained in the animal removal specific to Waco, Temple, Killeen, Belton Texas and will take care of your animal problems in the most gentle and humane way possible. All wildlife experts of AAAC Wildlife Removal undergo a rigorous training program for wildlife control in order to give you the most efficient and cost effective solution to your animal problem. Our wildlife professionals are licensed and insured for your protection and comply with all laws regarding wildlife control.
A wildlife expert is just a phone call away and can often assist with your Waco Texas wildlife control needs the very same day. Call us at 254-876-0609 or email us at centex@aallanimalcontrol.com to put an end to that annoying wildlife problem and control damage wildlife causes.
Beware of companies that are not licensed and insured or charge a ridiculously low price for wildlife control. These are red flags that the company is not qualified, insured or licensed. If they damage your property or become injured on your property, you may be held liable!
If you are experiencing a problem with any of these animals and you need a pest control specialist and professional solution from a pest management company, call the animal experts at AAAC Wildlife Removal. Wildlife trapping is an important part of wildlife removal services and providing environmentally safe ways to control wildlife is important for their protection.
By hiring an ADC, Animal Damage Control, Animal Damage Control Agent, MAPAC, Problem Animal Controller, NWCO, Nuisance Wildlife Control Operator, Wildlife Management Experts, Wildlife Management Professional. AAAC Certified Wildlife Professional or Wildlife Management Pro, you ensure a professional will be controlling, removing and will get rid of or eliminate the wildlife problem and find the best wildlife solution for the animals that are affecting you.
If you find a tunnel, mound, run or mole holes, this is evidence that moles are actively working the yard creating this damage. Mole traps are the preferred control method to remove moles and return your lawn to its pristine condition.
By far, the best method is to use a cage, box trap or other similar animal capture device for trapping. Our nuisance wildlife companies use only the best equipment designed for the project they are working on.
When the animal problem has been removed, proofing, exclusion, repairs and reclamation work can begin. TAP or T.A.P (Thermal Acoustical Insulation) can also be applied by our licensed offices to serve as a deterrent against insect pests.
AAAC Wildlife Removal technicians are trained and equipped to clean up all waste, hazardous waste, guano, droppings, feces, urine and poop. A thorough cleaning is important to protect your family from diseases.
To make your home safe and secure, our highly skilled repair experts can install insulation screening, screen chimney, cap chimney and repair siding. Our wildlife experts can also perform wildlife damage repair. Wildlife damage inspections are another service provided for property managers, real estate agents, building owners as well as the seller or buyer of a home or commercial building. Wildlife exclusion is performed for insurance companies in additional to confirm damage claims for wildlife. Repairs are warranted for your protection and decontamination services also available. We are Masters at Wildlife and Pest Control.
AAAC Wildlife Removal ensures professional wildlife control for noises in an attic such as a raccoon, squirrel or bat colony. A pest management company will locate the source of the infestation and resolve it quickly.
The removal of an animal in wall is another custom and expedient procedure provided by AAAC Wildlife Removal for many species in private residences and commercial properties.
Prevent diseases such as distemper, rabies, hantavirus and histoplasmosis by removing dangerous and potentially diseased and rabid wildlife.
Catching animals or rodents in a crawl space, gutter, or vent are other services pest control companies provide. A pest control contractor can trap an animal and provide local pest control as well as wild animal control.