AAAC Skunk Removal & Control In San Diego CA
We are San Diego's most gentle and complete wildlife service!
---
Owner: Ronald & Patti Chavez
Certified Marksman
Humane Certified Professional
Wildlife Management Professional
NWCOA Certified Basic Wildlife Control Operator
San Diego County
11956 Bernardo Plaza Dr. 546
San Diego, CA 92128
Call today:
San Diego County 619-568-2683
Email Us: sandiego@aallanimalcontrol.com
Skunk Removal San Diego, Fallbrook, Rancho Santa Fe, Carlsbad, Poway, Encinitas, El Cajon, and surrounding communities
San Diego Skunk Removal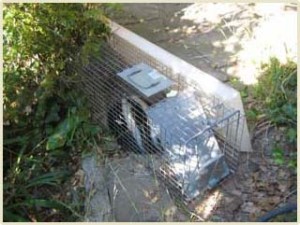 San Diego Skunk Removal and Skunk Control from AAAC Wildlife Removal of San Diego is common. We get a lot of calls from homeowners and businesses in San Diego, San Marcos, New Braunfels, Camp Pendleton, Carlsbad, Castle Park, Del Mar, El Cajon, Encinitas, Escondido, Fallbrook, North San Diego, Oceanside, Poway, Rancho Santa Fe, San Dieguito, San Marcos, Santee, Solana Beach, Spring Valley, Valley Center, Vista, and nearby cities that are concerned about skunks living too close for comfort.
A wildlife professional needs to begin Skunk Removal and Control as soon as there is evidence of them living in your garage, crawlspace, basement, or shed. Skunks frequently dig their way under decks and porches when they are able to see that there is open space on the other side. They can also do a lot of damage to your lawn or garden in their search for grubs and other insects. Skunks also carry diseases which are able to be passed to humans and pets, including rabies.
Call for help from your local AAAC Wildlife Removal wildlife professional before the problem gets even worse at 619-568-2683.
San Diego Skunk Removal and Skunk Control should only be attempted by professionals. Do-it-yourselfers often underestimate the distance skunks are able to spray or use the wrong type of cage. Using the wrong type of cage to catch a skunk could lead to you or a family member or pet being sprayed by the animal.
A trapped skunk in a window well or elsewhere is a potentially dangerous situation that will require the wildlife professional to risk getting bitten. Your local AAAC Wildlife Removal of San Diego wildlife professional knows how to handle your skunk problem in the quickest, safest, and most humane way possible.
Removal of a dead animal from your yard or home is another service we provide. Leaving a dead skunk is unsightly and will only make the problem worse by attracting other animals and insects. It needs to be removed immediately.
For your local San Diego Skunk Removal experts, call AAAC Wildlife Removal of San Diego at 619-568-2683.