AAAC Wildlife Removal & Control In Rock Hill SC
We are Rock Hill's most gentle and complete wildlife service!
---
Jesse Tenley
Wildlife Management Professional
Humane Certified Professional
Certified Marksman
South Carolina Contractor RBS#56834
Licensed, Bonded and Insured
PO Box 25608
Columbia, SC 29224
Email Us: southcarolina@aaacwildliferemoval.com
Animal Removal Rock Hill, Lake Wylie, Tega Cay, Fort Mill, York

Rock Hill Animal Removal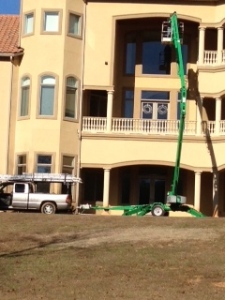 AAAC Wildlife Removal of Rock Hill is your local wildlife experts and are commonly called upon to control Bats, Birds, Beaver, Cats, Coyotes, Chimney Swifts, Chipmunks, Deer, Flying Squirrels, Fox, Geese, Groundhogs, Moles, Muskrat, Opossum, Pigeons, Rabbits, Raccoons, Skunks, Snakes, Squirrels, Sparrows, Starlings, Turtles and Woodpeckers.
We also service the city, cities and towns of Chester, Clover, Fort Lawn, Great Falls, Heath Springs, India Hook, Kershaw, Lake Wylie, Lancaster, Landsford, Lowrys, McConnells, Richburg, Sharon, Smyrna, Tega Cay, Tradeville, Van Wyck, & York, South Carolina, SC.
The county or counties that AAAC Wildlife Removal services are Mecklenburg and Union, North Carolina, NC & Chester, Lancaster & York, South Carolina, SC.
Rock Hill Wildlife Control
We will work effectively and efficiently for animal removal and wildlife control. We can clean up and sanitize any affected areas. Rock Hill wildlife professionals can provide home repair. We can repair the damage done to your home or business and install preventative measures, such as dryer vent covers and chimney caps.
Beware of companies that are not licensed and insured or charge a ridiculously low price for wildlife control. These are red flags that the company is not qualified, insured or licensed. If they damage your property or become injured on your property, you may be held liable!
If you find a tunnel, mound, run or mole holes, this is evidence that moles are actively working the yard creating this damage. Mole traps are the preferred control method to remove moles and return your lawn to its pristine condition.
By far, the best method is to use a cage, box trap or other similar animal capture device for trapping. Our nuisance wildlife companies use only the best equipment designed for the project they are working on.
A professional knows how to catch and release the captive animal. Once caught, they must abide by their local wildlife laws.
When the animal problem has been removed, proofing, exclusion, repairs and reclamation work can begin. Insulation can be removed and replaced by our qualified repair experts.
AAAC Wildlife Removal technicians are trained and equipped to clean up all waste, hazardous waste, guano, droppings, feces, urine and poop. A thorough cleaning is important to protect your family from diseases.
Call Us Today: 803-373-5859