AAAC Rat Removal & Control In Riverside CA
Riverside's most gentle and complete wildlife removal service!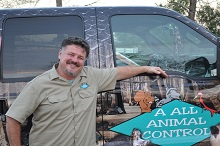 Owner: Ronald & Patti Chavez
Humane Certified Professional
Certified Marksman
Home Repair Specialist
AAAC Certified Wildlife Professional
29910 Murrieta Hot Springs Road #G-145
Murrieta, CA 92563-3815
Email Us Today: socal@aallanimalcontrol.com
Check out our new Rat control page!
Rat Removal Riverside County, California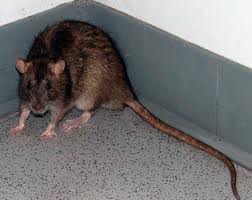 Mice and Rats are some of the most popular wildlife to control in Riverside. Mice and Rats can be found living in attics, crawlspaces and basements in homes and businesses throughout the Riverside metro area.
Rat control Riverside, CA
Did you know that a Roof Rat (Rattus rattus) can squeeze through a hole about the size of quarter? It's actually pretty impressive since a roof rat is about 7-10 inches long and weighs about 5-9 ounces. That is a lot larger than a quarter. While some people think that rats have a collapsible skeleton, their bone structure is just like ours. Due to their long, slender, cylindrical shapes, that are able to wiggle their way through. This means that unless your home is sealed up around all edges and has absolutely no access into areas of your home, a rat will likely get in at some point or another.
About 80% of clients that call for a rodent problem are for roof rats. You can easily tell if you have a rat problem. Hearing scratching noises on the floor of the attic or in the in walls. Notice any damage from their chewing. The name roof rat is a very appropriate name for this rat, as it makes its nest in high areas of your home. Most commonly in the attic after coming in through a flaw in the roof. They also get in through open garages, or garages that aren't sealed very well. It doesn't take much for a rat to get inside your home. In colder temperatures rats and other rodents will look for a warm place where they can cozy down for the night. They also look for warm areas to have their babies.
If you think you have a rat problem, please call A All Animal Control Riverside as soon as possible. You need to have a professional inspect your home for options on rat trapping and to seal up your home. Unless your house is sealed up properly, the rats will return. Don't get frustrated because you paid good money for rat removal and the rats have returned. Unless you seal up your home, wild animals will return, especially if they have already gotten comfortable in your home or attic. Many people think they can solve the problems merely by setting traps all over their home. Rats are very intelligent and can eventually figure out how to get food off of traps without the trap tripping. It's best to have a professional set up traps and take care of the situation quickly in order to minimize damage that rats can cause in your home.
While rats will mate year round there are two peak times, February and March and then again in May and June. Rats will give birth to multiple babies, and can have up to an average of 7. Due to fast maturity rates in rats, at only 3 months young, females can begin to breed. If you do the math, you realize real fast that rats breed like crazy, and because they mate year round, the threat of rats taking over your home never truly goes away.
Rat removal Riverside, CA
Sounds described as squeaking and scratching on walls and ceilings can be heard. You may also hear running back and forth in the attic. Don't panic if you hear these sounds. Call the professionals at A All Animal Control Riverside for immediate assistance!
Mice and Rats living in an attic or crawlspace will defecate and urinate and contaminate the insulation. To control pest Mice and Rat, we often must begin Mice and Rat trapping followed by Mice and Rat relocation. Trapping Mice and Rats is necessary in most cases. We know how to get rid of a Mice and Rat and have years of experience of removing Mice and Rats. Mice and Rat pest control is one of our specialties at A All Animal Control. Mice and Rats can also be controlled through the use of rodenticides. Mice and Rats do occasionally die in unusual places and they must be removed as soon as possible. We have even found a dead Mouse, Mice and Rat in a wall. Leaving the Mice and Rat will only make the problem worse and cause further damage to your home and attract other animals and insects. Animal control for Mouse, Mice and Rat is a necessary service to protect your home and family. Removing Mice and Rat is the first step to making your home healthy again. Get rid of Mouse, Mice and Rats the right way before the problem gets out of control.
Mice and Rats also carry fleas, ticks, rabies and have been known to carry Hantavirus and Bubonic Plague. These diseases can be transmitted to humans and to your pets. Make sure your pets have been vaccinated against these harmful and fatal diseases.
A problem Mouse, Mice and Rat pest can also live in the attic eaves. Mice and Rat in the attic may chew electrical wiring as well as damage the roof and other structure. We can get rid of that Mouse, Mice and Rat in the attic quickly and humanely. We remove Mice and Rats using only the latest technology and equipment available. Read more about roof rats and mice and rat diseases here.