AAAC Opossum Removal & Control In Riverside CA
Riverside's most gentle and complete wildlife removal service!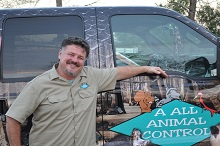 Owner: Ronald & Patti Chavez
Humane Certified Professional
Certified Marksman
Home Repair Specialist
AAAC Certified Wildlife Professional
29910 Murrieta Hot Springs Road #G-145
Murrieta, CA 92563-3815
Email Us Today: socal@aallanimalcontrol.com
Check out our new Opossum removal page!
Possum Removal Riverside County, California
Opossum Removal Riverside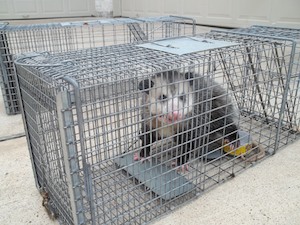 Call us for opossum problems and opossum trapping. We handle all of your opossum removal problems such as opossum in your yard,  house, or attic.  We will humanely remove possum from your home. Don't let an opossum build a nest in or under your home. Call A All Animal Control of Riverside today.
Opossum control and removal needs to be started as soon as opossums have been discovered living in your attic, crawlspace, house, or business.
Do you think you have opossums in your attic. A possible sign that there is an opossum in your attic is thumping sounds coming from above the ceiling. Opossums are normally louder than rats and mice, but not as loud as raccoons. You may also hear hissing. A roof inspection will often reveal spaces big enough for an opossum to fit through.
How do I know whether or not I have an Opossum in my home?
Opossums aren't very active during the day. It's not common that you will come across one in the heat of the day; unless food is scarce for them. They are mostly active at night and in very early hours of the morning. Often they will leave behind droppings, or scat, that can be seen along patios, garden paths, and walkways. It's often hard to determine whether or not it belongs to an opossum as their diet varies from day to day.
Opossum in My Attic Riverside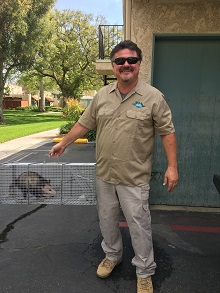 You can be insured that an A All Animal Control professional can assist you in every way possible to ensure that the wildlife is removed from you home in an efficient and humane manner. The professional will often relocate the animal far from your home, unless it shows signs of disease, in which it will be put down.
The most important thing to do after a professional has assessed the problem is to do what we call a seal-up or in better words, a animal-proofing procedure, to ensure that the possum cannot return into your home. If you decide not to go through with the seal-up, be aware that there is a very great possibility that the animal will return and destroy all progress that will be made by a professional. A seal-up guarantees that an animal cannot return back inside your attic; and if it does, we've got you covered!
Removing a dead opossum from your yard or home and deodorizing the area is another service we provide. A dead opossum needs to be removed as soon as possible. Leaving a dead opossum is unsightly and will only make the problem worse by attracting other animals and insects. We service all of the surrounding cities of Riverside, California.