AAAC Snake Removal & Control In Orlando FL
The most complete snake removal service in Orlando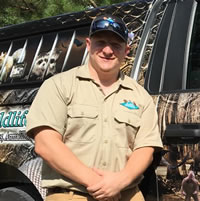 Alex Lauffenburger, Owner
AAAC Certified Wildlife Professional
Home Repair Specialist
Email Us: orlando@aallanimalcontrol.com
Snake Removal in Orlando, Florida
Snake Removal is a common call from homeowners and businesses in Orlando, FL. Many people are concerned about snakes living too close for comfort.
Snake Removal should begin as soon as there is evidence of them living in your garage, crawlspace, basement, or shed.
Don't take the risk of getting bit by a potentially venomous snake. Wildlife professionals have the training to do a quick and accurate identification of your snake and the tools to trap it in the safest and most humane way possible.
Snakes near Home Orlando, FL.
Call your local A All Animal Control of Orlando wildlife professional before the problem gets out of control.
Dead Snake Removal from your yard or home and deodorization of the area is another service we provide. A dead snake needs to be removed as soon as possible. Leaving a dead snake is unsightly and will only make the problem worse by attracting other animals and insects.
All of these cities experience Snake Control and Removal problems in Orlando, FL. Snake Control and Removal services are provided in all of these locations.
For your local Snake Removal expert, call A All Animal Control of Orlando at 407-413-8254.