AAAC Rat Removal & Control In McKinney TX
The most complete bird control service in McKinney
Mark and Susan Griffin, Owners
Wildlife Management Professional
Certified Humane Professional
Certified Marksman
Certified Renovator
Licensed Falconer
P.O. Box 152
Weston, TX 75097
Or Email Us At: collin@aallanimalcontrol.com
Bird Removal McKinney, Plano, Allen, Frisco, Richardson, Wylie, Murphy and surrounding areas in Texas
Rat Removal McKinney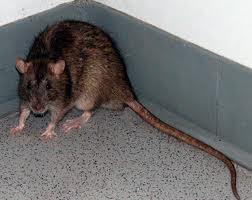 Rats are one of the most popular species of wildlife that we are called upon to control in McKinney, TX. Rats can be found living in attics, crawlspaces and basements in homes and businesses throughout McKinney, Plano, Allen, Frisco, Richardson, Wylie, Murphy. They also take up residence in sheds, barns, outbuildings and even in cars. If there is shelter they will seek it!
Rat control and removal should be initiated as soon as the animal has been discovered living in a home or business. Rats have a habit of chewing wiring and structure which can lead to fires. Wildlife Professionals have the knowledge and training to get the job done quickly and humanely. Rats living in an attic or crawlspace will also contaminate the insulation with rat droppings and urine.
Removal of rats and their babies from a home or business is a very unique process that should be professionally resolved to prevent them from reentering and ensure that no babies are left behind. April and May is prime time for the young to be born and sounds described as squeaking and scratching on walls and in the attic can be heard. Don't panic if you hear these sounds. Call the professionals at AAAC Wildlife Removal of McKinney for immediate assistance!
Rats living in an attic or crawlspace will contaminate the insulation with rat droppings and urine. We have years of experience of removing rats. Rat pest control is one of our specialties at AAAC Wildlife Removal of McKinney..
Getting rid of a rat is a process that should be carried out with proper planning and procedures. We can do this quickly and humanely.
Removal and deodorization of a dead rat in your home or yard is a service that we provide. Rats do occasionally die in unusual places and they must be removed as soon as possible. Leaving the rat will only cause further damage to your home and attract other animals and insects.
AAAC Wildlife Removal of Mckinney is your local professional that can get rid of your rat problem the quickest and most humane way possible.
For your local Rat Control Specialist, call AAAC Wildlife Removal of Texas at 972-895-7661.