Inspection of Vacant Properties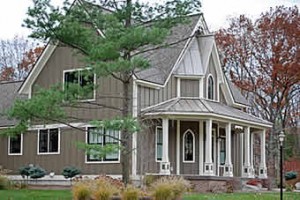 In today's real estate market, many homes are sitting vacant and unattended.
Vacant properties are some of the most vulnerable for damage from wildlife and insect pests. With no one at the property to notice pest infestations, the problem often is out of control before anyone discovers it.
Vacant houses also experience temperature fluctuations that can cause cracking in walls and foundations that allow animals and insects entry into the home. Soffits and fascia can separate or fall off the home which allows easy access to an attic or wall. Pests quickly take advantage of any opening and move in to set up housekeeping!
Our technicians can provide inspections of your vacant property and provide the owner with digital photos or video of any damage or infestation. If you are unable to meet us at the location or live too far away, we will forward any digital photos or video to you for your review.
We commonly work with homeowners and provide vacation home inspections and wildlife animal and pest control for your properties. There is no need to drive hours to meet us and drive hours back home. We do this type of service regularly and will make sure your property is secure to avoid any damage that may decrease the resale value or security of your home. Allow us the opportunity to assist you with inspection of vacant properties.