AAAC Rat Removal & Control In Denton TX
Denton's most gentle and complete rat service!
Vincent Flores
Humane Certified Professionals
Certified Marksman
Home Repair Specialists
2140 East Southlake Blvd. Suite L-503
Southlake, TX 76092
Or Email Us At: FortWorth@aallanimalcontrol.com
Check out our new Rat control page!
Rat Control Denton, Frisco, South Lake, Flower Mound and Surrounding Texas
Denton Rat Control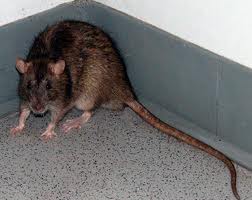 AAAC Wildlife Removal of Denton, TX is your local wildlife professional that can take care of your rat or mouse infestation problem in the Greater Denton area.
Call today for Rat and Mice Pest Control at 817-813-9544.
Rat and Mouse Pest Control
Rat and Mice Pest Control is a big problem for residents of Denton, Garland, Irving, Coppell, Carrollton, Grand Prairie, and nearby cities.
There are many different types of rats in Denton and the surrounding cities that take up residence in homes and businesses.
Rat and Mouse Pest Control should begin as soon as the animal has been discovered living in a home or business.
Having rats or mice in the home is a fire hazard due to their habit of chewing on electrical wiring. The damage can be extensive to the home or business, furniture, and other items. Major repairs may be needed, especially if the infestation is large.
Rats or mice living in an home will contaminate it with droppings and urine. This may lead to serious health problems. Rats and mice carry diseases that are harmful to humans, such as hantavirus, rat bite fever, and even the plague (yes, it's still around and found in fleas that commonly infest rodents). An increase in allergy and asthma symptoms is another way that rats and mice are harmful to humans.
With both asthma and allergies, and disease the risk is higher the longer you let the infestation persist. This is one reason why it's important to remember that if you have already seen one mouse or rat, you usually have many more just waiting to be found.
The wildlife professionals at AAAC Wildlife Removal of Denton have the knowledge and training to get the job done quickly, in a professional and humane manner.
Removal of pest rats and mice and their babies from a home or business is a process that should be performed by a wildlife professional to get the best results. This will ensure that the process is carried out in the most humane, efficient, and effective way possible and that the areas affected are cleaned up and sanitized to decrease the risk of disease.
About Rats and Mice
April and May is the usual time for the young to be born. Rats and mice are capable of having quite a few offspring a piece, so having more than one adult rat or mouse could dramatically increase the number of them living in your home or business in a very short amount of time.
When rats or mice are present, sounds described as squeaking and scratching on walls, furniture, and in the attic can often be heard. Small droppings about the size of a grain of rice for rats and smaller for mice are found in trails, usually along walls.
Damage is from their incessant need to gnaw on things and also to get from one area to the other. Wiring, walls, furniture, floors, bedding, clothing, books, and anything else that the rats and mice have access to are likely to be damaged.
Call the professionals at AAAC Wildlife Removal of Denton at 817-813-9544.
Dead Rat and Mouse Removal
Removal and deodorization of a dead rat in your home or yard is a service that we provide. Rats do occasionally die in unusual places and they must be removed as soon as possible. Leaving the rat will only cause further damage to your home and attract other animals and insects.
Mouse and Rat Removal Service Area
We provide Mouse and Rat Control to all of the following cities in and around Denton, Texas:
Addison, Balch Springs, Carrollton, Cedar Hill, Cockrell Hill, Combine, Coppell, Denton, DeSoto, Duncanville, Farmers Branch
Garland, Grand Prairie, Glenn Heights, Highland Park, Hutchins, Irving, Lancaster, Mesquite, Richardson, Rowlett, Sachse, Sunnyvale, University Park
Call AAAC Wildlife Removal today at 817-813-9544 for Denton Animal Removal or to speak with a Rat/Mouse Pest Control Specialist. AAAC Wildlife Removal of Denton provides Wildlife and Pest Control, and Handyman Services to Denton, Garland, Irving, Coppell, Carrollton, Grand Prairie, and all neighboring cities in Denton County.