AAAC Wildlife Removal & Control In Clarksville TN
Animal Removal • Wildlife Control • Damage Repairs
Vince Piyamanothamkul, Owner
Certified Marksman
Humane Certified Professional
Wildlife Management Professional
NWCOA Certified Basic Wildlife Control Operator
TWRA ADC #410
Contractor Lic# HI 8162
2277 Wilma Rudolph Ste. C – 262
Clarksville, TN 37040
Clarksville 615-265-6828
Email Us: nashville@aallanimalcontrol.com
Animal Removal Clarksville, Woodlawn, Cumberland Heights, Fredonia, Springfield, Palmyra, and surrounding communities

Clarksville Animal Removal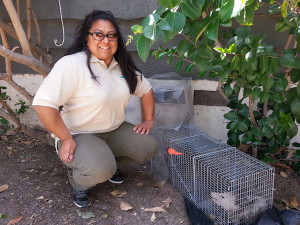 AAAC Wildlife Removal is your local wildlife experts we provide service for the control of bats, birds, beaver, cats, coyotes, chimney swifts, chipmunks, deer, flying squirrels, fox, geese, groundhogs, mice, moles, muskrat, opossum, pigeons, rabbits, raccoons, rats, skunks, snakes, squirrels, sparrows, starlings, turtles and woodpeckers. Proudly serving the greater metropolitan area of Clarksville and surrounding communities including Franklin, Clarksville, Brentwood, Belle Meade, Mount Juliet, Springfield, White House, Fairview, Gallatin, Hendersonville, Murfreesboro, La Vergne, Smyrna, Tennessee.
AAAC Wildlife Removal, a Nuisance Wildlife Management company is a leader in providing wildlife, animal and pest control services for residential, industrial and commercial clients in Clarksville TN and surrounding communities. We can handle any wildlife control problem from mice to deer and provide incredible service while using the latest technology and equipment. To control wildlife requires a qualified and experienced expert to assure you of expert care of your wildlife problem.
Our wildlife control experts have been specially trained in the control of wildlife specific to Clarksville, TN and will take care of the problem in the most gentle and humane way possible. All wildlife experts of AAAC Wildlife Removal undergo a rigorous training program for wildlife control in order to give you the most efficient and cost effective solution to your problem. Our wildlife professionals are licensed and insured for your protection and comply with all laws regarding wildlife control.
A wild animal pest must be controlled using the proper elimination, eradication or animal capture techniques. In most cases we can relocate the wild animal and do not have to kill it. There are occasions when the animal must be exterminated by wild animal services. In such cases, we use proper extermination techniques recommended by the American Veterinary Medical Association or AVMA.
Our professionals know how to catch and release the captive animal. Once caught, they must abide by all local wildlife laws. AAAC Wildlife Removal technicians are trained and equipped to clean up all waste, hazardous waste, guano, droppings, feces, urine and poop. A thorough cleaning is important to protect your family from diseases.
To make your home safe and secure, our highly skilled repair experts can replace insulation, install screening, screen chimneys, cap chimneys and repair siding. Our wildlife experts can also perform many other wildlife damage repair. Wildlife damage inspections are another service provided for property managers, real estate agents, building owners as well as the seller or buyer of a home or commercial building. Wildlife inspections can also be performed for insurance companies to confirm damage claims for wildlife. Repairs are warranted for your protection and decontamination services are also available.
AAAC Wildlife Removal ensures professional wildlife control for noises in an attic such as a raccoon, squirrel or bat colony.  The removal of an animal in wall is another custom and expedient procedure provided by AAAC Wildlife Removal for many animal species in private residences and commercial properties.
We proudly serve the wildlife removal needs in the following zip code areas: 37215, 37027, 37215, 37220, 37135, 37014, 37064, 37067, 37069, 37062, 37122, 7205, 37221, 37075, 37003, 37210, 37212, 37206, 37208, 37218, 37146, 37040, 37042, 37043, 37013, 37167