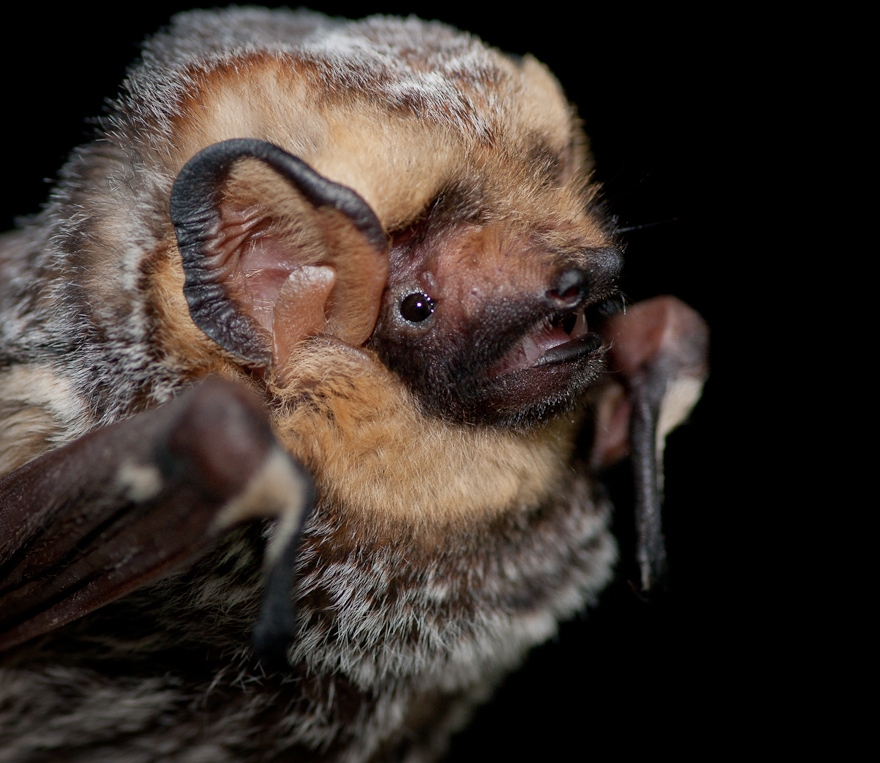 Bat Removal and Control is needed because they can create some serious problems. Bat droppings called 'guano' can cause health problems in humans. Bat infestations if not examined can cause damage to your home, as the weight of the guano can spoil your attic floor/living quarters ceiling. The guano can draw insects inside your home. As a quite obvious that you wouldn't want bats in your house. 
Bats are the sole mammals with the ability of true flight. With extraordinarily elongated fingers and a wing membrane stretched between, the bat's wing anatomically is identical to the human hand. Almost a thousand bat species are found worldwide. Bats cover 1/4th of all mammal species on earth!
Seventy percent of bats consume insects, sharing a large part of natural pest control. There also are herbivorous bats; nectar-eating bats; carnivorous bats that eat tiny mammals, birds, lizards, and frogs; fish-eating bats, and most famous ones are the blood-sucking Vampire bats of South America.  
The population of some bats ranges in millions, while others are dangerously low or towards a decline.
Bats have developed a great sense of hearing as they can identify the size of the object with the help of the echoed sound which bounces back from the object in their way. These sounds help them to identify how far the object is and how fast they are traveling, even in their texture, in just a split of a second!
Due to a  couple of reasons, if you find one bat in your home there may be more!  Usually, they reside in your home for food, shelter, and water. They can choose your home for roosting purposes, probably because they find your home suitable for their food needs. This is when you need Bat Removal and Control. 
There are many misinterpretations about bats, that they are not rodents, but are mammals. They don't attack humans, but in fact,  they prefer to avoid humans. However, a sick or an injured bat probably may not be scared of humans. They are not hostile, and less than 1 percent of bats spread rabies. They'll bite if they feel vulnerable.  Hence never attempt to catch a bat or a pet, particularly with your bare hands. 
The best way to eliminate bats is to take away their food supply.  
We at AAAC Wildlife Removal of Charlotte can make your home and yard free from bats by offering quick and reliable bats removal and control services.  Give us a call and our wildlife professionals will inspect your home and will recommend you the best options for Bat Removal and Control.