AAAC Wildlife Removal of Waco Texas
We are Waco's most gentle and complete wildlife service!
---
Rich and Nick Hahn, Owners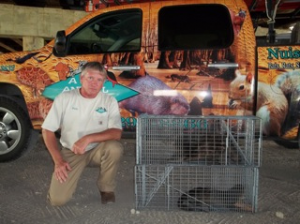 Office Certifications
Wildlife Technicians
Certified Marksman
Humane Certified Professional</br
Or Email Us At: Centex@aallanimalcontrol.com
P.O. Box 103
Hutto, TX 78634
Mice Removal For Waco, Temple, Killeen and Belton Texas and surrounding central TX
Waco Mice Control
AAAC Wildlife Removal of Waco Texas can help with Mice Control, Mice Removal and Mice exclusion in Waco, Temple, Killeen, Belton Texas and surrounding central TX areas. Mice are one of the most frequently encountered rodents in a home or business. Fall weather brings them in with the change of weather. Once inside and food and water are found, mice will multiply as quickly as the staples will allow them. Mice are normally found in homes that are near the woods or they could show up just about anywhere. The mice to be cautious of is the White-Footed Deer mouse. This mouse can transmit the Hantavirus through its droppings. Hantavirus is a deadly disease that is normally acquired when the mouse droppings are disturbed and the dust is breathed in. Simply cleaning up mouse droppings can give you this disease.
Mice are common in all parts of the United States and mice pest control has never been more important than today with all the deadly diseases that mice can carry. Mice control is achieved through trapping mice and extermination of the population. Mice poison is another option for a severe mice infestation. Don't let the infestation get out of hand before you apply a control technique. If you are seeing mice in the daytime, this means the population is getting out of hand. Pest control mice with mice traps to kill mice effectively. Proper trapping techniques are important and most people improperly set their mouse traps. The traps should be placed perpendicular to the wall instead of parallel with it.
If you want to know how to get rid of mice, you must understand the habits and biology of mice. Getting rid of mice involves studying their travels and what their diet consists of. If you know more about them, your control program will go more smoothly.
You can get rid of mice and your mice removal program will normally take from 1-2 weeks. Occasionally you will find dead mice in a home or even mice in your walls. It is not uncommon to have mice die in a wall. They climb down or fall down a wall and become trapped. After some time they will die and then a dead mice smell will ensue. This odor is very pungent and will drive you out of the room that it is in. The mouse must be found and removed. Mice smell is very much like a sour pungent odor and it can be like musty mold.
Mice dropping are small cylindrical droppings normally black in color. If you see green or yellow mouse droppings, this means they have had access to mice bait. Bait is a very effective tool for mouse control and removal. Mice can even be relocated alive when using live traps. A mice pest will multiply if a mice repellant is used. Mice repellants do not work and please don't waste your heard earned money on them. To kill mice or killing mice is not a question of whether or not you should; it is a necessity to do so. Living with this situation will only make is worse. You don't have to live with mice in your attic, walls or basement. There are many alternatives to resolve your situation. Mice in attic will damage your
insulation with mice urine and feces. Wires will be chewed and the paper on your rolled insulation will be chewed up and be turned into mice nest. A qualified mice exterminator will practice catching mice and prevent mice damage. Qualified exterminators know how to kill mice and exterminating mice is their expertise.
Mice pests have been around for thousands of years and there have been many new technologies to resolve the mouse problem. For example, mice in the walls can now be found using special scopes to locate and remove them. You don't have to be a mice killer to catch mice. Mice in the attic are one of the toughest ones to control. An attic is normally an area that mice love to inhabit. Attics are warm and insulated from the elements. When it is hot outside, the mouse will move towards the cooler sheetrock or drywall and be beneath the heat. You can stop mice from going into your attic and exterior walls. Mouse poison placed on the outside of the home or building is one simply way to stop mice before they come inside. Mouse control can be securing the structure so there are no cracks and gaps to enter.
Mouse extermination will not need to be done if the mouse is deterred with mice deterrent. Mice in the house create mice poop and mice nests. You must catch mice when you see signs of mice such as their droppings or mice urine staining. Ho to get rid of field mice and prevent mice from coming into your home or building in the first place. You must also exterminate mice and eliminate mice and then mice prevention processes can begin. If I had mice in my house, I would use a mouse trap or many mouse traps. Rodent pest control is important to protect your house and health. Mouse pest control is the first step in your rodent control program. Call AAAC Wildlife Removal of Waco Texas to help with your Mice Removal, Mice Control and Mice Exclusion problems in Waco, Temple, Killeen and Belton Texas, TX.